You already know that I love traveling and adventure, but my real purpose is helping others believe and trust in themselves so they can live their ideal lives. I do this by honoring my passion of travel and adventure, because the more true to myself I am, the easier it is for me to help others shine.
You, too, have gifts inside of you that the world needs.
When I first left advertising I didn't know what I wanted to do. I felt overwhelmed by a lack of clarity because advertising was supposed to be my passion and purpose, but I wasn't happy.
What happens when you go for what you want but it doesn't feel like what you thought?
It was then I discovered that maybe there is a plan greater than ours. So I set out to discover what really made me feel alive and happy. Flash forward to today: I am living my dream purpose and have so much passion, most the time I don't know what to do with all of it.
To live a passionate life is to live a full life.
Most of us don't allow enough passion into our daily routine.
But passion is love, life, experience, and joy.
Give yourself permission to purpose your passions. Today's tips will help.
If you are looking for more clarity and want to discover your life purpose, you'll totally dig today's message filmed in Fez, Morocco, one of the most magical, exotic, mysterious places on earth.
I share super easy tools to help you feel more passion and discover your purpose instantly.
Have fun, and thanks for playing with the world.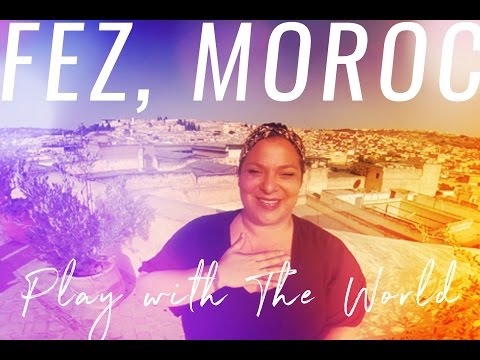 After you watch, I would love to hear what step you will take to live a more passionate life. Leave comments below.