When is the last time you had a breakthrough?
I just got off the phone with my mentor, and everytime we talk I have a major breakthrough and aha moment. I feel revived and energetically more balanced. Mentors and teachers can be great resources to help us get out of our own way and see things from a fresh perceptive. They are instrumental to our growth and fulfillment.
I think about the mentors who have helped me along the way and recognize that I wouldn't be where I am today without their guidance, love, and support.
Who is a mentor who has helped you along your journey? Maybe you've met them in person, maybe not.  Most often mentors don't realize how much of an impact they have on us, so consider thanking your mentor. Give them a call or text or send them a little love note in the mail.
Connecting is key. And making connections in your life is a breakthrough.
Sometimes guidance comes in the form of a quote. In today's inspirational video filmed in (scorching hot Thailand) I share one of my all-time favorite quotes from one of my own teachers.
Watch here: Click image below or link here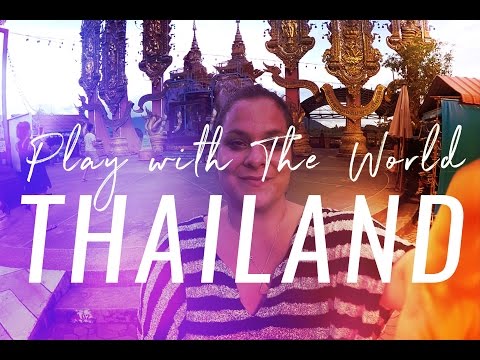 Hope you enjoy, and I would love to hear in the comments what life advice has helped you along your journey.