Shannon has helped hundreds of thousands of people around the globe with her life-coaching principles grounded in positive psychology and the law of attraction. Her books and coaching programs have reached more than 480,000 people and her teaching impacts 3.6 million a month.
I'll help you remove all barriers keeping you from the life you know you were meant to live.
Turn your passion into a profitable reality. I'll show you how to leverage your individual strengths and values to build a successful, unique, and fulfilling business.
Turn your literary dreams into reality. Sometimes we don't know what we don't know, and working alongside someone who has already paved the way can catapult your direction to new levels of success.
Working with a coach and mentor is a powerful experience. The one-on-one nature of coaching allows for remarkable transformations often in short periods of time. A coach provides guidance and support so that you can create a life filled with peace and unfiltered joy.
Working with Shannon trains you to cultivate more self-compassion, self-worth, confidence, and clarity. The more in touch you are with yourself, the easier and happier your life will be. 
SHANNON'S COACHING PROGRAMS ARE FOR PEOPLE WHO ARE
dedicated to living more fully
excited to show up and apply what they learn
 committed to their growth, happiness, and dreaming bigger
ready for positive change and willing to receive fresh guidance and support
Working with Shannon will give you results. Your life will transform and you will reach happiness. If you are ready to get unstuck, gain clarity, remove fear, and live your full potential, Shannon is the guide coach for you.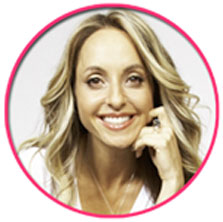 "Shannon Kaiser is an incredible woman on a mission to help people find peace, happiness and fulfillment in their lives. Her desire to serve others shines through all of her work."
— Gabrielle Bernstein, New York Times Bestselling Author of May Cause Miracles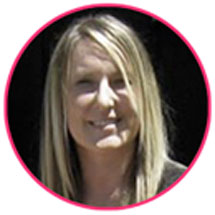 "Shannon is like an injection of happiness. She has not only been an amazing coach but also a role mode on how someone can live a miraculous life. My path has become a lot clearer and I have more focus. Shannon makes herself easily accessible to anyone no matter where they live in the world."
— Emily Marshall, Christchurch, New Zealand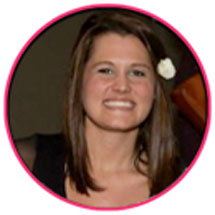 "Shannon wholeheartedly invests herself in the development of others. She has a unique way of helping people remove clutter from their mind and teaches them how to hone in on their heart's true desires. She makes it possible for you to truly believe in your own capabilities by sharing her personal hardships and providing endless amounts of encouragement."
— Jordan Aftanas, Portland, OR
Everything I do is to help you connect to your true self and unapologetically live your authentic purpose.
"Top 100 Women to Watch in Wellness."


---
"Your go to happiness booster."


---
"One of the freshest voices in mental health and wellness."


"An incredible woman on a mission to help people find peace, happiness, and fulfillment in their lives."
Gabrielle Bernstein, New York Times bestselling author
---
"A beautiful example of what is possible when you free yourself from self-criticism, blame and guilt, and choose love instead."
Mel Wells, Bestselling Author of The Goddess Revolution
---
"Shannon's blazing one hell-of-a self love trial for others to show up, release fear, and live life, fully."
Emma Mildon, bestselling author of The Soul Searcher's Handbook
Not the right time for working together but still want support?
Grab this Free audio training
How to live
your ideal life.
In this fabulous (and free) audio meditation you'll learn how to create your ideal life. Untamed joy coming right up.