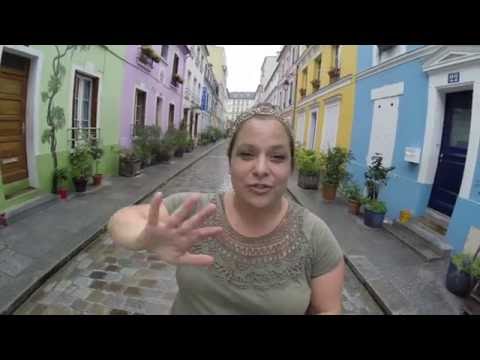 When I tell people I'm a writer, they usually say one of two things: "You actually make a living doing that?" or "I could never be a writer; I'm soooo not creative."
When most of us think of "creativity," the starving artist comes to mind, and we often think that our own creative instincts are invalid. Many people don't feel creative, but the truth is, we are all creative and we all have creative nudges.
Maybe you have a passion for creativity but don't know how to make a living doing it. If this is the case, you'll dig next week's blog and video as I will share surprising truths about finding your life purpose. But first you have to gain the confidence to express yourself creatively.
The urge to start writing that book, create a new lifestyle or fashion blog, take more photos of your daily life, or get back into gardening, etc., are all creative ideas that are coming to you because they will give you fulfillment.
It's when we ignore these creative nudges that we feel off, out of alignment, and, sometimes, even sick to our stomachs.
Your creative ideas come to you for a reason: they offer a path to fulfillment. It is your job to honor them. TWEET ME

If you have an idea that keeps coming to you but you are afraid to act on it, you'll enjoy today's video. Filmed in one of the most creative spots in Paris, France, I share tips on how to honor your creative instincts.
Many of us feel out of alignment and depressed even when we are not honoring our creative voice. Creativity isn't just about painting, writing, and being artistic. Some of the most creative people I know solve problems with their minds in new and refreshing ways. Creativity is how we communicate, solve problems, and design our life. If you have creative instincts but want more confidence in knowing your worth, these three simple steps can help:
1. Do it for yourself.
People often feel like they can't be creative because they aren't good enough or their ideas and creative expression will be judged. Whether you want to start your own meet-up group, a painting, or start writing a book, you don't ever actually start because you are so worried about the outcome. The best way to be creative is do it for the process and expression itself. When I write my books I fully immerse myself in the process and write for me first and foremost. I don't worry about what people will say when they read it or how it will be judged. I just let the creative process be the magic of creating. When you do it for yourself, you will feel more aligned. When you honor your creativity, do it for yourself.
2. You have the power (the idea came to you).
If the idea comes to you, it is yours to bring it to the world. In my coaching sessions, one of the biggest complaints I hear from clients is "it's already been done" or "how am I to bring my idea forward?" These are just ego fear-based beliefs that block us from acting on our inspiration. The truth is, there is only one you in the entire world so, no, it hasn't been done, not in the way you can bring it forward. Honor your uniqueness and celebrate your awesome self. The more you show, the easier it will be for you to act on your inspiration.
3. Expressing yourself creatively gives you freedom.
If you are feeling the urge to be more creative, this often means you are longing for more freedom in your life. Creative people naturally crave freedom, and when you express yourself creatively you are allowing yourself to feel free. Freedom is a need that drives most of us, and honoring your creative nudges lets you be true to yourself, which is the ultimate form of freedom.