Join me April 30th – May 4th, 2017
Clear Your Fear ~ Live Your Best Year in Lake Louise, Canada.
Join bestselling author and international happiness guru Shannon Kaiser for a powerful retreat to help you master your habits so you can reclaim your inner strength and tap into your authentic power no matter what comes up in 2017.
This is an uplifting retreat that will provide you with a breakthrough approach to removing fear and self-sabotaging habits so you can live your full potential. Whether you are looking for more happiness, security, abundance, health or clear direction, this powerful retreat will help you relax into a more peaceful way of life and connect to your best self.
Led by Shannon Kaiser, named the the Happiness Guru and among the Top 100 Women to Watch in Wellness by Mind Body Green, this program draws from her own transformational experiences while using an empowering process that encourages you to go on adventures for your soul so you can:
Remove limiting beliefs and self-sabotaging patterns
Feel freedom from fear and live with purpose and passion
Be unapologetic about your innermost desires
And make happiness your natural way of life.
By focusing on how your life feels instead of how it looks on the outside, you can passionately experience your own life adventures.
The inspirational daily workshops will help you:
REMOVE FEAR & GET CLEAR:

Looking for more clarity and confidence? You'll discover breakthrough tools to help you master your life and live with more passion and joy. You'll learn powerful ways to remove self-sabotaging patterns and feel freedom from fear so you can live with purpose and passion.
OVERCOME INSECURITIES AND DOUBT:
Learn Shannon's signature step-by-step process for achieving fulfillment by releasing limiting beliefs and self-doubt. Discover her success formula to take your life to new levels.
MAKE YOUR DREAMS COME TRUE:

Revitalize your life by connecting to your ideal self and learning new ways to use your positive energy for lasting transformation. Shannon's signature process will show you how to become your own best friend and make your dreams come true with more love and focus.
Package Includes:
4 nights accommodation at Fairmont Chateau Lake Louise in a Deluxe Lakeview room
Welcome cocktail reception Sunday evening
Breakfast, lunch and dinner on Monday, Tuesday and Wednesday; breakfast on Thursday – including gratuities
Daily morning yoga session
Daily morning and afternoon workshops with Shannon Kaiser
Free time daily to explore Lake Louise at your own pace
Fairmont Chateau Lake Louise
Surrounded by soaring mountain peaks, the majestic Victoria Glacier and a glistening emerald lake, the iconic Fairmont Chateau Lake Louise hotel is located in Alberta's Banff National Park, a UNESCO World Heritage Site, and is recognized globally for progressive environmental stewardship and responsible tourism. Step into this backyard and discover endless outdoor recreational activities including downhill skiing and snowboarding, cross-country skiing, ice skating, snowshoeing, snowmobiling and horse drawn sleigh rides in the winter; and hiking, canoeing, and horseback riding.
Where: Fairmont Chateau Lake Louise, Alberta, Canada
When: April 30 – May 4, 2017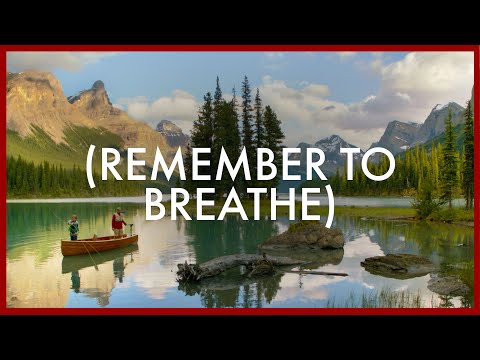 Shannon Kaiser has been labeled a "New Thought leader on the Rise," by Café Truth and named "Among the Top 100 Women to Watch in Wellness" by Mind Body Green.
She's an inspirational life coach, speaker, travel journalist, teacher, and life coach who left her successful career in advertising several years ago to follow her heart to be a writer. She is the bestselling author of Find Your Happy, an Inspirational Guide to Loving Life to Its Fullest, and Adventures for Your Soul, plus a six-time contributing author to Chicken Soup for The Soul.
Her work has been recognized in media outlets across the world such as Good Morning America, Good Day New York, Inside Edition, HuffPost Live, Health Magazine, and Australian Vogue, and she writes for Mind Body Green, Huffington Post, Healing Lifestyles & Spas and The Daily Love. Everything Shannon does is to help you connect to your true self and unapologetically live your authentic purpose.
"Shannon Kaiser, the author of Adventures for Your Soul, took to the stage and spoke in a way that moved the whole room. She was incredibly authentic and inspiring as she shared her personal journey with us and laid out the steps she takes to create a more fulfilling and satisfying life. Shannon's talk had us all on the edge of tears as she urged us to live out our dreams and generously shared insight on how to "play with the world"." —Chelsea, founder of Heart of Travel 
"Shannon Kaiser inspires people to ditch what doesn't serve them and follow their paths to true joy and satisfaction."—Mind Body Green
"Shannon Kaiser is an incredible woman on a mission to help people find peace, happiness, and fulfillment in their lives. Her desire to serve others shines through all of her work." —Gabrielle Bernstein, New York Times bestselling author of May Cause Miracles
"Shannon offers easy-to-absorb advice to help you become your happiest, most loved, highest potential self—and best of all she makes it a fun process. My kind of gal."—Karen Salmansohn, bestselling author of How to Be Happy, Dammit: A Cynic's Guide to Spiritual Happiness
"One of the freshest voices in mental health and wellness, Shannon is on a mission to empower others to be true to themselves and live their full potential."— Marci Shimoff, NY Times bestselling author of Happy for No Reason and Chicken Soup for the Woman's Soul
 This incredible week is packed with inspiration, connection, joy and abundant opportunities to return to your best self.
Rates:
Single occupancy is available from  $1,426 US DOLLAR/$1919 CAN
Double occupancy is available from $2,407 US DOLLAR/$3238 CAN for two people.
(April 30-May 4, 2017)
Space is limited and will sell out.
Please contact Davina Bernard and reference the "Clear Your Fear. Live Your Best Year" retreat
EMAIL E-mail Davina or call direct +1 403 522 1638