Join me Nov 12th – 16th, 2017
The Self-Love Retreat in Canada.
Join bestselling author and international happiness guru and coach, Shannon Kaiser for a powerful retreat to help you become more kind, compassionate and accepting of yourself.
The Self-Love retreat is an immersion-based workshop on Shannon Kaiser's best-selling books and inspirational teachings. This program will help you remove self-doubt and limiting beliefs so you can fall in love with yourself and live an awe-inspired life. Using principles from the celebrated author's new book, The Self-Love Experiment (August 2017), you'll learn step by step how to become your own friend and live an inspired life, one where you are connected to your best self. This retreat includes powerful lessons, guided meditations, support, and mind-opening exercises to help you uncover your true love, acceptance, and appreciation for yourself so you can live your ideal life.
Too many people seem to believe that they are not allowed to put themselves first or go after their own dreams out of fear of being selfish or sacrificing others' needs. Whether you want to achieve weight loss, land your dream job, find your soul mate, or get out of debt, it all comes back to self-love and accepting yourself first.
This retreat takes you on a journey into self-love and true self-acceptance. You will discover the secrets to loving yourself, finding purpose, and living a passion-filled life. Shannon Kaiser will walk you through her own personal experiment, a simple plan that compassionately guides you through the process of removing fear-based thoughts, so you can fall in love with life. You will leave this retreat with a clear guide to help you take your learnings into your daily life.
Participants will:
Learn how to strengthen their relationship with themselves until they become willing to release old patterns of negative self-talk and self-abuse
Get to know their inner critic and fear-based parts that are keeping them from feeling loved and appreciated
Learn powerful tools to combat self-doubt and sabotage
Explore and embrace the 5 key pillars of self-love: self-care, self-compassion, self-trust, self-acceptance, and self-love
Identify and learn how to let go of all habits, thoughts, and situations that no longer serve them
Discover that "Me Matters!" – Learn life-changing tools and exercises to help them align with their true self and celebrate their awesomeness
Create a solid plan of action to help them take their new aha moments and apply them to their life for lifelong fulfillment.
Package Includes:
4 nights accommodation at Fairmont Chateau Lake Louise in a Deluxe Lakeview room
Welcome cocktail reception Sunday evening
Breakfast, lunch and dinner on Monday, Tuesday and Wednesday; breakfast on Thursday – including gratuities
Daily morning yoga session
Daily morning and afternoon workshops with Shannon Kaiser
Free time daily to explore Lake Louise at your own pace
Fairmont Chateau Lake Louise
Surrounded by soaring mountain peaks, the majestic Victoria Glacier and a glistening emerald lake, the iconic Fairmont Chateau Lake Louise hotel is located in Alberta's Banff National Park, a UNESCO World Heritage Site, and is recognized globally for progressive environmental stewardship and responsible tourism. Step into this backyard and discover endless outdoor recreational activities including downhill skiing and snowboarding, cross-country skiing, ice skating, snowshoeing, snowmobiling and horse drawn sleigh rides in the winter; and hiking, canoeing, and horseback riding.
Where: Fairmont Chateau Lake Louise, Alberta, Canada
When: November 12 – 16, 2017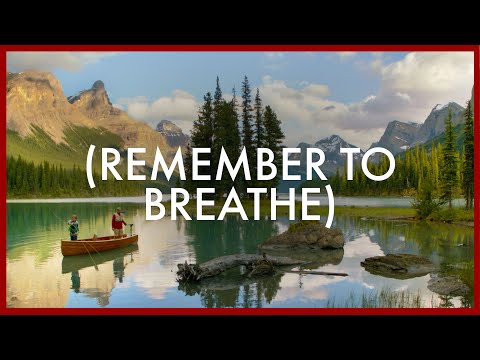 Shannon Kaiser has been labeled a "New Thought leader on the Rise," by Café Truth and named "Among the Top 100 Women to Watch in Wellness" by Mind Body Green.
She's an inspirational life coach, speaker, travel journalist, teacher, and life coach who left her successful career in advertising several years ago to follow her heart to be a writer. She is the bestselling author of Find Your Happy, an Inspirational Guide to Loving Life to Its Fullest, and Adventures for Your Soul, plus a six-time contributing author to Chicken Soup for The Soul.
Her work has been recognized in media outlets across the world such as Good Morning America, Good Day New York, Inside Edition, HuffPost Live, Health Magazine, and Australian Vogue, and she writes for Mind Body Green, Huffington Post, Healing Lifestyles & Spas and The Daily Love. Everything Shannon does is to help you connect to your true self and unapologetically live your authentic purpose.
"Shannon Kaiser, the author of Adventures for Your Soul, took to the stage and spoke in a way that moved the whole room. She was incredibly authentic and inspiring as she shared her personal journey with us and laid out the steps she takes to create a more fulfilling and satisfying life. Shannon's talk had us all on the edge of tears as she urged us to live out our dreams and generously shared insight on how to "play with the world"." —Chelsea, founder of Heart of Travel 
"Shannon Kaiser inspires people to ditch what doesn't serve them and follow their paths to true joy and satisfaction."—Mind Body Green
"Shannon Kaiser is an incredible woman on a mission to help people find peace, happiness, and fulfillment in their lives. Her desire to serve others shines through all of her work." —Gabrielle Bernstein, New York Times bestselling author of May Cause Miracles
"Shannon offers easy-to-absorb advice to help you become your happiest, most loved, highest potential self—and best of all she makes it a fun process. My kind of gal."—Karen Salmansohn, bestselling author of How to Be Happy, Dammit: A Cynic's Guide to Spiritual Happiness
"One of the freshest voices in mental health and wellness, Shannon is on a mission to empower others to be true to themselves and live their full potential."— Marci Shimoff, NY Times bestselling author of Happy for No Reason and Chicken Soup for the Woman's Soul
 This incredible week is packed with inspiration, connection, joy and abundant opportunities to return to your best self.
Rates:
Single occupancy is available from  $1,426 US DOLLAR/$1919 CAN
Double occupancy is available from $2,407 US DOLLAR/$3238 CAN for two people.
November 12 – 16, 2017
Space is limited and will sell out.
Please contact Davina Bernard and reference the "The Self-Love Retreat with Shannon Kaiser"
EMAIL E-mail Davina or call direct +1 403 522 1638