Business
Mentorship + Coaching
MENTORSHIP FOR ENTREPRENEURS AND CAREER SHIFTERS
ABOUT BUSINESS COACHING + MENTORSHIP
This mentorship program shares my secret formula to help you get a life you love and make an abundant income while you are at it. This is a business training mentorship program that is strategically designed to help you get clear, remove fear, and confidently launch your own business or career. If you are in a job that no longer serves you and want to change careers, start your own business, find a new job, turn your passion into a profit or excel in your current company, this program is designed to help you excel in the next phases of your life.
Everything I do is to help you connect to your true self and unapologetically live your authentic truth.
Shannon's Signature Difference:
Shannon brings unpaired mentorship guidance with her signature mix and extensive industry experience. She has 15-plus years as an award-winning creative director in advertising, marketing, and PR as well as her master courses and experience teaching public speaking, advertising, writing, marketing, and entrepreneurship at the college level. She is a successful entrepreneur, international life coach, sought-after inspirational speaker, business mentor, and best-selling author.
In addition, Shannon applies her marketing and advertising expertise, plus almost a decade of life-coaching principles, and teaching business and marketing courses at the college level to help you:
SHANNON'S COACHING PROGRAMS ARE FOR PEOPLE WHO ARE
Remove hidden blocks keeping you from following through.
Learn how to trust yourself and make smart choices for you and your business.
Bust through fear blocks with grace and ease.
Gain confidence in attracting the right customer.
Own your worth.
Working with Shannon will give you results. Your life will transform and you will reach happiness. If you are ready to get unstuck, gain clarity, remove fear, and live your full potential, Shannon is the guide and coach for you.
Option 1:
One Session: Power Hour
This is a private, empowering 50 minute phone or Skype session with Shannon to help get confidence and clarity. We will go into your business or business idea and create an action plan for growth. This session is designed to give you empowered guidance you can put into your business immediately. Shannon maximizes the time to get you results that you can see immediately.  Shannon maximizes the time to get you results that you can see. You'll leave the session empowered, motivated, and focused with an action plan for success to take your business to the next level.
Duration: 1 Session — 50 minutes
Includes: (1) 50 min session over Skype/Phone
Investment: $225
Option 2:
3 Sessions: Breakthrough Sessions for Entrepreneurs
This one-month package includes three 50-min private sessions where you will learn powerful tools to transform limiting beliefs, fears and self-sabotaging habits.
Over the course of one month we will go deep into your business, and Shannon helps you identify any barriers or blocks to abundance, success, and attracting clients or buyers. You will look at your website (or jumpstart one) and identify outlets for attracting more clients. The one-month package includes three private sessions via via Skype or by telephone. You will also have email access for follow-up and support.
Duration: 1 month: 3 sessions, 50 min each (weekly or biweekly calls)
Includes: (3) 50 min sessions over Skype /Phone
Investment: $670
Option 3:
6 Sessions: Exclusive Private Mentorship
This is the most transformational offering where clients see permanent, profound results. Over the course of 3 months you'll work directly with Shannon in this highly-focused program which helps you get clear and master fear. You'll use your unique values and passion to build and grow your business to new heights. Career coaching is a unique partnership to help you go deep into your business and help build it on solid foundation positioned for maximize growth. Shannon brings more than fifteen years of advertising and marketing expertise and more than eight years of successful entrepreneurs to this program.
Includes six 50-min sessions, unlimited email access, all bonus resources, access to Shannon's online resources, and a review of your marketing material, website/blog, résumés, and social media accounts.
Duration: 2-3 months: 6 sessions, 50 minutes each (weekly or biweekly calls)
Includes: (6) 50 min sessions over Skype/Phone
Investment: $1,299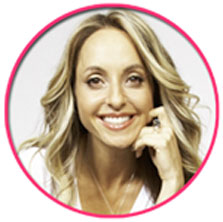 "Shannon Kaiser is an incredible woman on a mission to help people find peace, happiness and fulfillment in their lives. Her desire to serve others shines through all of her work."
— Gabrielle Bernstein, New York Times Bestselling Author of May Cause Miracles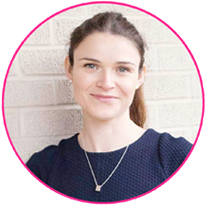 "Since applying her tips, I have also seen a big increase in readership on my own site. In addition to helping me with how to write and pitch web articles. Shannon has helped keep me grounded and focused as I grow my coaching business and advance my writing. I feel like I have hit the jackpot being able to have her as a Mentor and I cannot recommend her highly enough." "
Kate Snowise, Life & Executive Coach and founder of www.thrive.how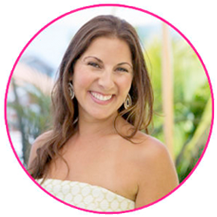 "Shannon is a business advisor, life guide, and inspirational guru all wrapped up into one incredible coach! I ended each session with a sense of calm, purpose, and determination to successfully tackle old and new goals. Our work together always included specific action items and deliverables that I could measure my progress against. Aside from the personal and professional growth and development I received working with Shannon, I also gained emotional support to successfully thrive doing my passion work. Plus, she has so many wonderful goodies and resources to offer! I learned so much from Shannon!"
Stephanie Dreyer, and founder of Veegmama.com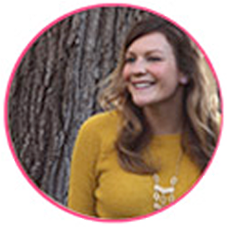 "Moving forward after our sessions together I've really had more focus on what and trusted my intuition. I have my first coaching client today!!!! And am super excited about this journey for them and myself. I also have worked on submitting articles and getting my writing out there along with a move developing in the near future. Thank you for helping me to see life as an adventure and look fear square on!"
Kari, wholelifefullsoul.com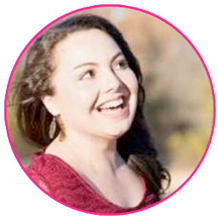 "Prior to working with Shannon I felt distracted in my work, bogged down with projects, and didn't have a clear system in place to take on new clients. All the love was there but it just needed a clear space for it to expand. Shannon helped me build that foundation, get clear and pull it all together into a cohesive message, and now I'm in the process of launching my first e-course!"
Amanda Christina Millennials Coach and founder of thesoulnomad.com
Other ways I can support you