AUTHOR
Mentorship + coaching
For Aspiring authors, bloggers and writers
ABOUT BUSINESS COACHING + MENTORSHIP
This is a comprehensive program that will help you turn your writing dreams into a sustainable reality. This coaching mentorship program is designed to help you reach new heights with your own writing. This is an immersion program for you to get results fast. This mentorship will help you catapult your writing progress and goals.
Whether you are looking to start your own blog, write for your favorite magazine, become a New York Times best-selling author, finish your manuscript and sell it to the right agent and publisher, or become a sought-after travel writer, or self-published author, I will help you get there.
This is an investment into your future and one that can bypass years of rejection letters. Breaking into the literary world can take time, but making it happen boils down to using a system. Once you know the system and apply the steps, you will effortlessly ease into the industry and see roaring success.
Shannon's Signature Difference:
Shannon has helped hundreds of thousands of people around the globe with her life-changing teaching and writting. Her books have reached more than 340,000 people and her teaching impacts 3.6 million a month. She's been named one of the most influnecial wellness experts and Top 100 Women to Watch in Wellness by MindBodyGreen and a Thought Leader on the Rise by Cafe Truth.
Shannon brings unpaired mentorship guidance with her signature mix and extensive industry experience. She has 15-plus years as an award-winning creative director in advertising, marketing, and PR as well as her master courses and experience teaching public speaking, advertising, writing, marketing, and entrepreneurship at the college level. She is a successful entrepreneur, international life coach, sought-after inspirational speaker, business mentor, and best-selling author.
In addition, Shannon applies her marketing and advertising expertise, plus almost a decade of life-coaching principles, and teaching business and marketing courses at the college level to help you:
Remove hidden blocks keeping you from following through.
Learn how to trust yourself and make smart choices for you and your business.
Bust through fear blocks with grace and ease.
Gain confidence in attracting the right customer.
Own your worth.
Working with Shannon will give you results. Your life will transform and you will reach happiness. If you are ready to get unstuck, gain clarity, remove fear, and live your full potential, Shannon is the guide and coach for you.
Option 1:
1 Session: Power Hour
This is a private, empowering 50 minute phone or Skype session with Shannon to help you understand the publishing industry and get clear, actionable tips to help you move forward with success. Whether you have a book or blog idea or have already completed your book and have launched your blog, this session will guide you to the next level in your writing process. Anything goes and everything is on the table. Shannon will help you with navigating the difficult-to-understand publishing landscape, and together you will create a clear plan to take your work to the next level.
Duration: 1 session — 50 minutes
Includes: (1) 50 min session over Skype/Phone
Investment: $225
Option 2:
3 Sessions: Breakthrough Sessions for Writers
Over the course of one month, you will go deep into your business of writing. Shannon will help you look at your blog, website, or manuscript (or help you jumpstart one), identify outlets you are best suited for, and go over your book ideas and/or proposal. The one-month package includes three one-hour private sessions via Skype or by telephone. You will also have unlimited email access and access to Shannon's exclusive bonus resources. Duration: 1 month: 3 sessions, 50 min each (weekly or biweekly calls) Includes: (3) 50 min sessions over Skype /Phone Investment: $670
Duration: 1 month: 3 sessions, 50 min each (weekly or biweekly calls)
Includes: (3) 50 min sessions over Skype /Phone
Investment: $670
Option 3:
6 Sessions: Exclusive Private Mentorship for Writers
This is private mentorship treated as an immersion program into your business of writing. It is for passionate and serious writers who are ready to live their dream life now. If you feel stuck, confused, and wonder how to make it as a writer, this mentorship will ease all.
In this six-session (3-month) exclusive private mentorship will help you not only understand the publishing idustry but build confidence in your own unique style. Shannon will review your blog and/or website to do a deep dive with you to identify areas of opportunity for capturing audience attention and new readers. If you don't have a blog or website, Shannon will assist in guiding you with her tools and resources so you will feel confident with an online presence by the end of the program. Shannon has fifteen-plus years of award-winning creative direction and advertising PR, so she can help you feel confident marketing your message. Shannon is committed to your professional growth, which is why you'll get exclusive access to added bonus resources as well.
Duration: 2-3 months: 6 sessions, 50 minutes each (weekly or biweekly calls)
Includes: (6) 50 min sessions over Skype/Phone
Investment: $1,299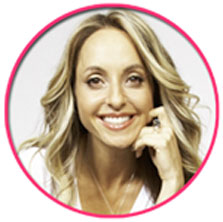 "Shannon Kaiser is an incredible woman on a mission to help people find peace, happiness and fulfillment in their lives. Her desire to serve others shines through all of her work."
— Gabrielle Bernstein, New York Times Bestselling Author of May Cause Miracles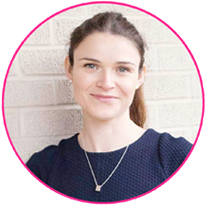 "While I was still completing her Author Mentorship, I had articles published on Project Happiness, TUT.com, a featured article on Huffington Post and Tiny Buddha. Her tips and guidance have helped me to become a better, clearer, and more inclusive writer. I now feel confident choosing topics and writing articles that will truly resonate with my ideal audience. Since applying her tips, I have also seen a big increase in readership on my own site. In addition to helping me with how to write and pitch web articles. Shannon has helped keep me grounded and focused as I grow my coaching business and advance my writing. I feel like I have hit the jackpot being able to have her as a Mentor and I cannot recommend her highly enough."
Kate Snowise, Life & Executive Coach and founder of www.thrive.how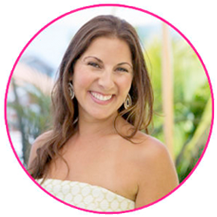 "Shannon is a business advisor, life guide, and inspirational guru all wrapped up into one incredible coach! I ended each session with a sense of calm, purpose, and determination to successfully tackle old and new goals. Our work together always included specific action items and deliverables that I could measure my progress against. I also gained emotional support to successfully thrive doing my passion work. Plus, she has so many wonderful goodies and resources to offer!"
Stephanie Dreyer, and founder of Veegmama.com
Other ways I can support you